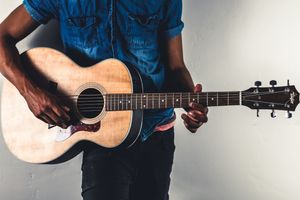 Utah State Instrument Contest
UTAH STATE INSTRUMENT CONTEST July 15, 2023 
At TedFest om July 14, 15, 16, 2023  

Sponsored By: 
• Utah Old Time Fiddle & Country Music Association 
• Vibrant America & the Wasatch Mountain Music Festival 
• Hotel Park City 
Over $1,800 in prize money. Winners in the Championship division will receive $375 in prize money plus a spot- light on the Main Stage Saturday night in the Super Jam. 
Contest Date: Saturday, July 15, 2023 at 9:00 am – noon. Registration open at 8:00 am. 
Entrance Fee: $10 - Registration at festival or on line at www.wasatchmountainmusic.com Contestants get $10 discount on festival pass if they wish to stay for the festival. 
Contestants 16 years and younger pay $10 contest fee but may pass their festival discount to an adult. 
Fiddle Divisions and Prize Money: 
Small Fry (8 and under)  1st $60 / 2nd $40 / 3rd $30 
Jr. Junior (9 to 13)  1st $80 / 2nd $60 / 3rd $40 
Junior (14 to 17)  1st $100 / 2nd $80 / 3rd $60 
Young Adult (18 to 35)  1st $150 / 2nd $100 / 3rd $75 
Adult (36 to 49)  1st $150 / 2nd $100 / 3rd $75 
Senior (50 and above)  1st $150 / 2nd $100 / 3rd $75 
Champion Open (Any age)  1st $200 / 2nd $100 / 3rd $75 
Contest Rules: 
• You have 4 minutes to play a hoedown, waltz, tune of choice (which cannot be a hoedown or a waltz) 10 points deducted for every 10 seconds over time. 10 second grace period. 
• No sheet music on stage. 
• Contestants are allowed up to 3 acoustic accompanists on stage. Guitar accompanists will be available. 
• Judging is blind. Contestants are judged on style, tone, intonation, clarity, rhythm, danceability 
• No sheet music on stage. 
• Contestants are allowed up to 3 acoustic accompanists on stage. Guitar accompanists will be available. 
• Judging is blind. Contestants are judged on style, tone, intonation, clarity, rhythm, danceability