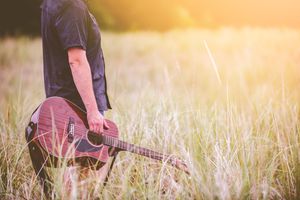 Camping Rules and Information
Campers, RV's, car camping, tent camping is all allowed.  Campers can arrive on a first come first serve basis starting Thursday at 5:00PM.  Campers will be divided into RV w/and without generators, Tent/car camping, etc... There is plenty of availability but no hookups... just "dry camping".  There will be water available to replenish your supplies if needed.

All campers must have the appropriate festival passes and camping passes  

Again, Campers can set up on as soon as Thursday night at 5:00PM!  Spots will be determined on arrival.  There will different sections set aside for RV, Tent camping, etc... There is plenty of availability.
All Campers must follow the directions of the Camp Host as it pertains to enacting and enforcing WMMF Rules and Guidelines   
No Fires are allowed.  
Again, this is dry camping, no hookups - However there will be a spot to fill up your water and replenish your supply.  
Pets must be leashed when not in an enclosed area (pens, crates, etc).  
Generators, Amplified Sound, and any other form of overt loud sounds must be turned off at 10pm.  
RVs, and other campers that need to have generators running through the night must camp in the designated Generator Camping Area. (RVs not using generators over night are allowed in the General Camping Area). 
If you have special requests or questions please email Thor Rasmussen: dobrothorrasmussen@gmail.com and he will see if he can accommodate / answer any questions.