TedFest will be held on July 14-16, 2023.  This is a great family friendly festival for people to enjoy great music and have a good time.  The festival offers a mix of contemporary and traditional roots based music... Bringing together the best of Bluegrass, Acoustic, Contemporary, Folk, Americana, Blues, Jazz, Old-time, Country, and Singer-Songwriter music.  There will be jamming, food vendors, camping and amazing musical artists featured on our festival main stage.  There will also be an instrument competition, a singer-songwriter competition and a workshop stage.  Additionally there will be tours available for the Richard W. Erickson Antique Power Museum on Saturday.  We are located at the Richard W. Erickson ranch in Wallsburg, UT.  
Any guest who refuses to follow festival rules may be subject to immediate expulsion from the event.
No Chairs will be provided. Guests must bring their own chairs if they desire.
Low back chairs are allowed in any area of the festival, Regular height or taller chairs may only be used in designated areas.
Tarps, Blankets, Chairs, etc, may NOT be left in the audience area over night. Audience space may not be saved in any other way over night.
Pets are allowed, but must be on a leash at all times, unless they are in an enclosed area such as a pet crate, pen, RV, etc...

The following rules may apply if COVID 19 restrictions are still needed:
All guests are HIGHLY encouraged to wear masks. If mandated by state and local authorities, this may become mandatory. Guests are not allowed to harass other guests over their choice to wear, or not wear a mask (If made mandatory guests immediate expulsion from the festival.
All guests are HIGHLY encouraged to maintain 6feet+ distance between themselves and others not in their family units. This may become mandatory under direction of state or local authorities. Our festival has ample space, which should allow this to be feasible in nearly all situations. Diliberatly invading the space of others, especially when asked not to, may result in immediate expulsion from the festival.
The Audience Area will be marked off with 10 x 10 sections to help groups maintain physical distancing from other groups.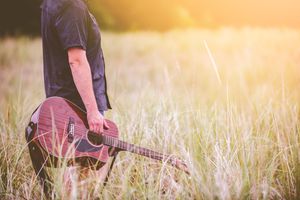 Camping Rules and Information
All campers must have the appropriate festival passes and camping passes  
All Campers must follow the directions of the Camp Host as it pertains to enacting and enforcing WMMF Rules and Guidelines   
No Fires are allowed.  
Pets must be leashed when not in an enclosed area (pens, crates, etc).  
Generators, Amplified Sound, and any other form of overt loud sounds must be turned off at 10pm.  
RVs, and other campers that need to have generators running through the night must camp in the designated Generator Camping Area. (RVs not using generators over night are allowed in the General Camping Area).  
The following rules may apply if COVID 19 restrictions are still needed:  
Non-Family Unit Camping groups must maintain a minimum of 10 feet between camps.  
Evening Jamming is allowed, But all participants (musicians and audience) are Highly encouraged to  wear masks and maintain proper physical distancing. 
COVID-19 has affected music festival and other live events around the globe. If we still have COVID-19 restrictions, we will be prepared to meet all state and county protocol and will address those issues when the time comes. 
Below are the measures we were prepared to do at last years 2020 music festival.  
We were approved by the Wasatch County Health Department to operate our Festival with the following conditions. 
All conditions and rules would be subject to change as mandated by State, County, and Local governments to ensure the safety of our festival. 
WMMF2020 was approved to operate under Yellow and Green risk conditions. https://coronavirus.utah.gov/utahs-health-guidance-system/ 
We understood, WMMF2020 may be canceled (at any time) due to change in pandemic status (to orange or red),  
Staff and volunteers were required to wear masks when they are not able to maintain 6 feet distance from guests or other staff/volunteers 
Ticket Sales at the gate would only be done via Credit/Debit Cards and we encouraged people to  purchase tickets online before the festival to help limit gate/ticket interactions.  
Masks were HIGHLY encouraged for festival attendees, but not mandatory. This could change under direction of government mandates. https://coronavirus.utah.gov/utahs-health-guidance-system/ 
Physical Distancing was HIGHLY encouraged, and we would be marking off 10 x 10 spaces in the festival area for family units. 
Festival facilities (porta poties, tables, etc) were to be periodically sanitized. 
Camping space is more than plentiful and non-family unit groups were required to set up their camps at minimum 10 feet from any other camp.  
Evening Jamming would be allowed, but  masks and proper physical distancing was highly recommended for musicians and spectators alike. This may become mandatory if directed by health officials.