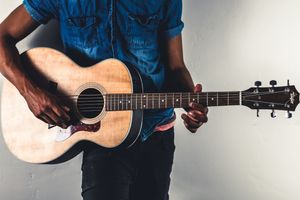 Singer-Songwriter Competition:
Prize: 1st place: $200 and a spotlight in our 2024 Main Stage line up.
Date: Saturday, July 20, 2024 at 9am-Noon 
Entrance Fee: (2 options)
$30 Entrance Fee/Day Pass-Songwriter
$50 Entrance Fee/Weekend Pass-Contest 
Contestants 16 years and younger must still purchase one of the two entrance fee options, but may transfer their Contest Day/Weekend pass to a parent/guardian. 
Rules and Regulations:  
This competition is for solo Singer-Songwriters.
Contestants will be judged on both songwriting AND performance quality.   
All Songs must be originals OR co-written (of any style or genre)   
Contestants will have 6 min to perform 2 Songs 
Please bring 3 copies of the lyrics to whatever song(s) you are performing  
Any Acoustic Instruments may be used for the competition, Amps and other electronic devices are not allowed. Electric Keyboards will be allowed, but must be on an acoustic piano or organ setting, Keyboards may be DI to the PA System.    
All Contestants will, most likely, be mic'd using a single large diaphram condenser microphone.  
Performance order will be randomly determined at the begining of the competition   
All Contestants must arrive 30 min before the competition (8:30am)
If you don't play an instrument you can have an accompanist.   
Artists signed with a Label or performing in our festival line up are not permitted to compete.    
Entrance into this competition is on a first come first serve basis.    
You are not considered registered until you have paid the registration fee.
If you paid your fee and it let you pay it... you are registered :)
If you have any questions, click here to contact us.